12 January 2020, at the GEM center (HCMC), Fuji CAC successfully organized the 2019 year-end party with the topic "Connecting to connect". In the vibrant, warm, and connected atmosphere, the party night welcomes the participation of the entire Board of Directors, employees, and their families.
As a new combination in Japanese-Vietnamese culture, the party brought lots of emotions to attendees in a luxurious, rank, and magnificent space. The party night is a moment for Fuji CAC family to gather, share the joys, memorable work milestones, achievements, work, and life experiences during the past one year as well as discuss the business plan and expectations for the future.
The highlight of the Year End Party 2019 Program is the performances combining the cultural beauty between Japan - Vietnam performed by the company's staff. The combination of two cultural beauty from two different countries creates unique performances and leaves a brilliant impression on our hearts.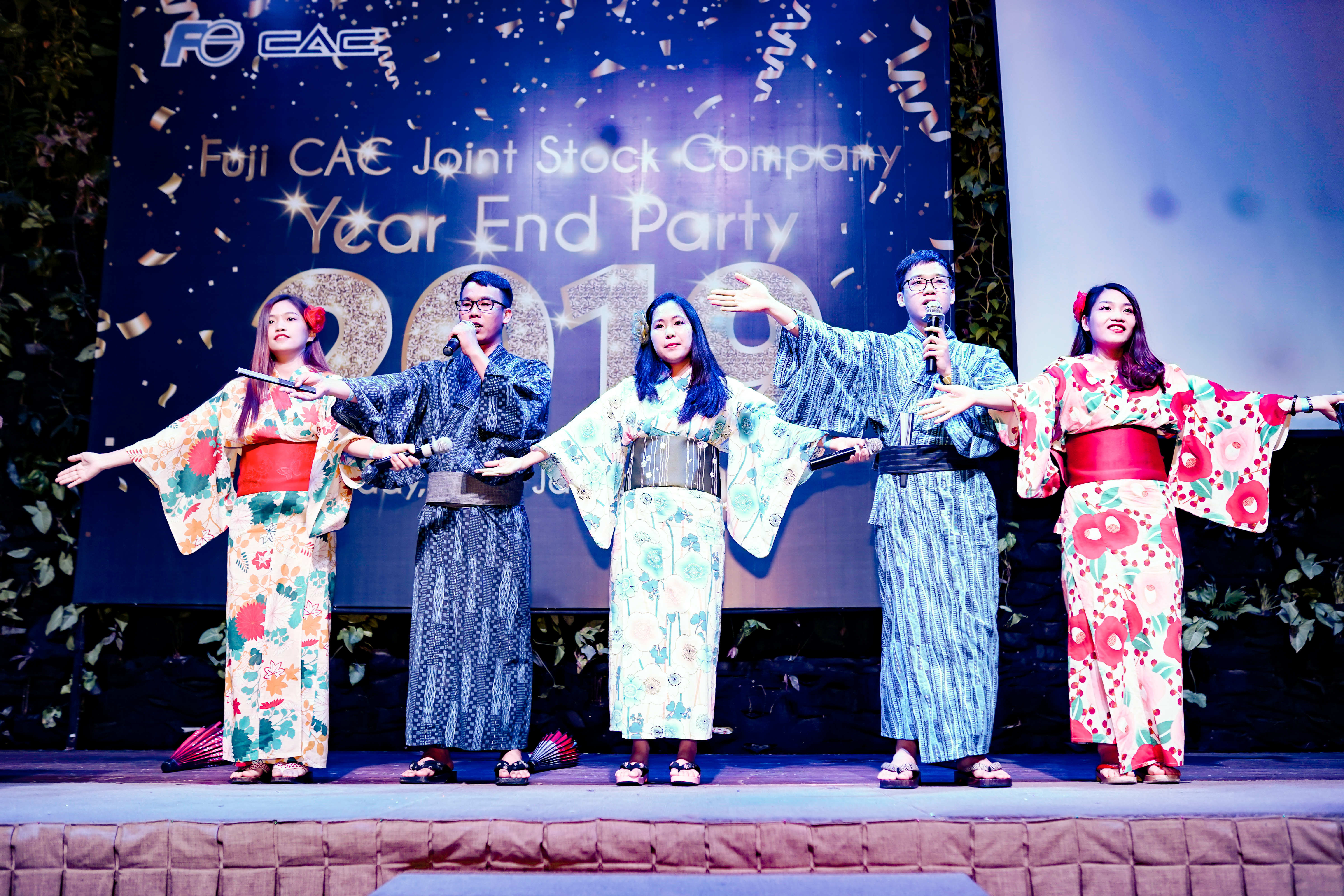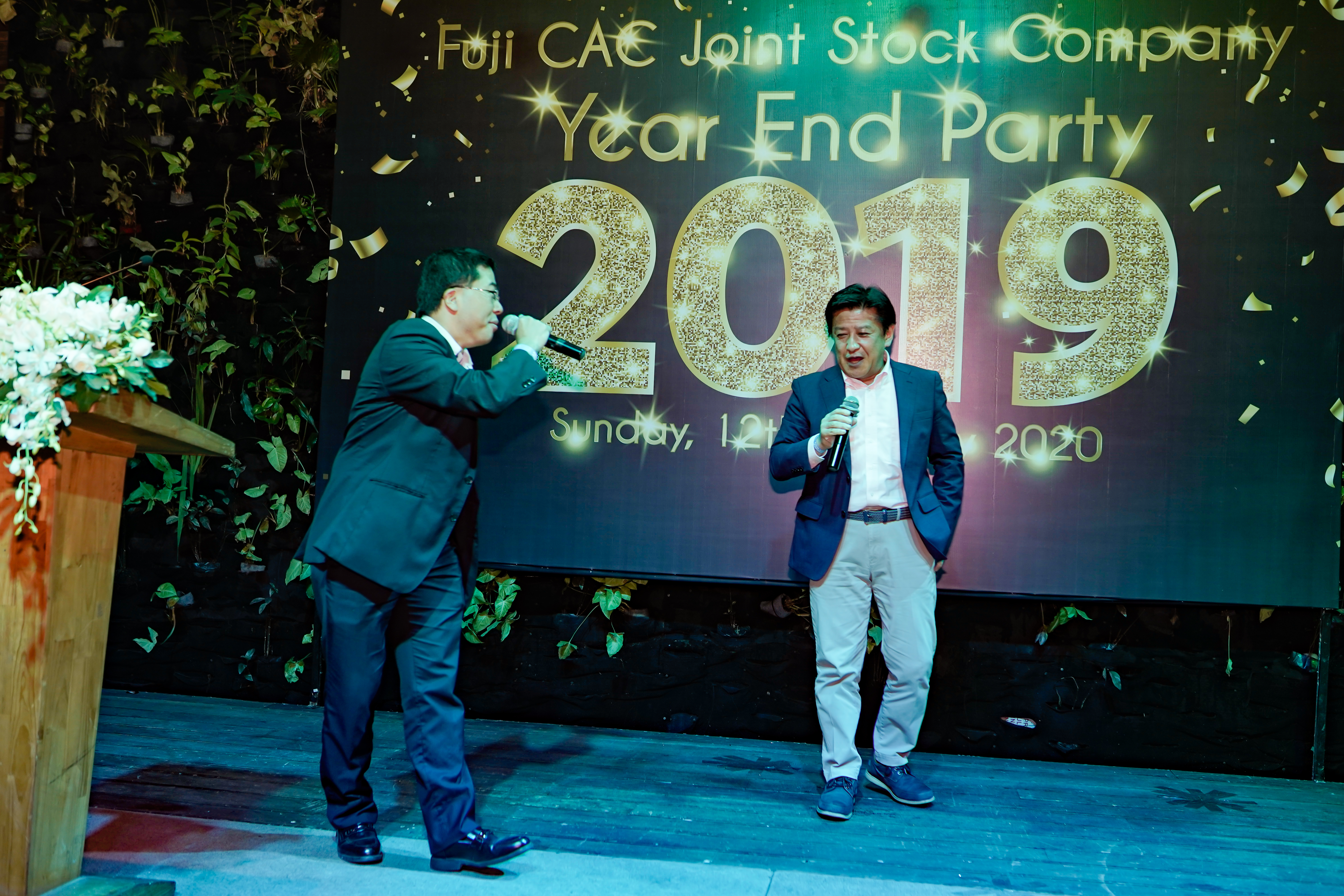 Besides the exciting performances, the awards are extremely attractive in the program "Procession of the Year" for everyone.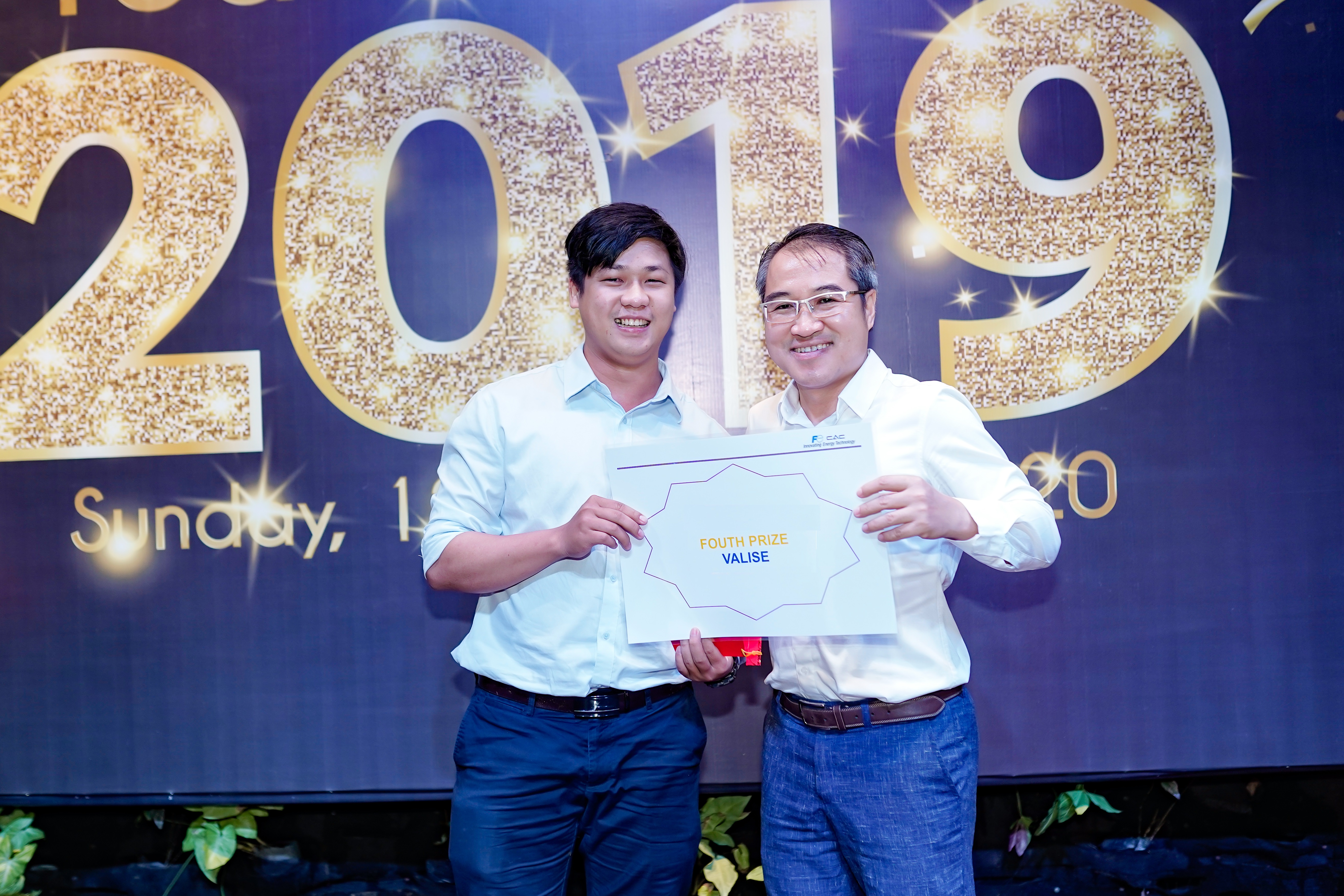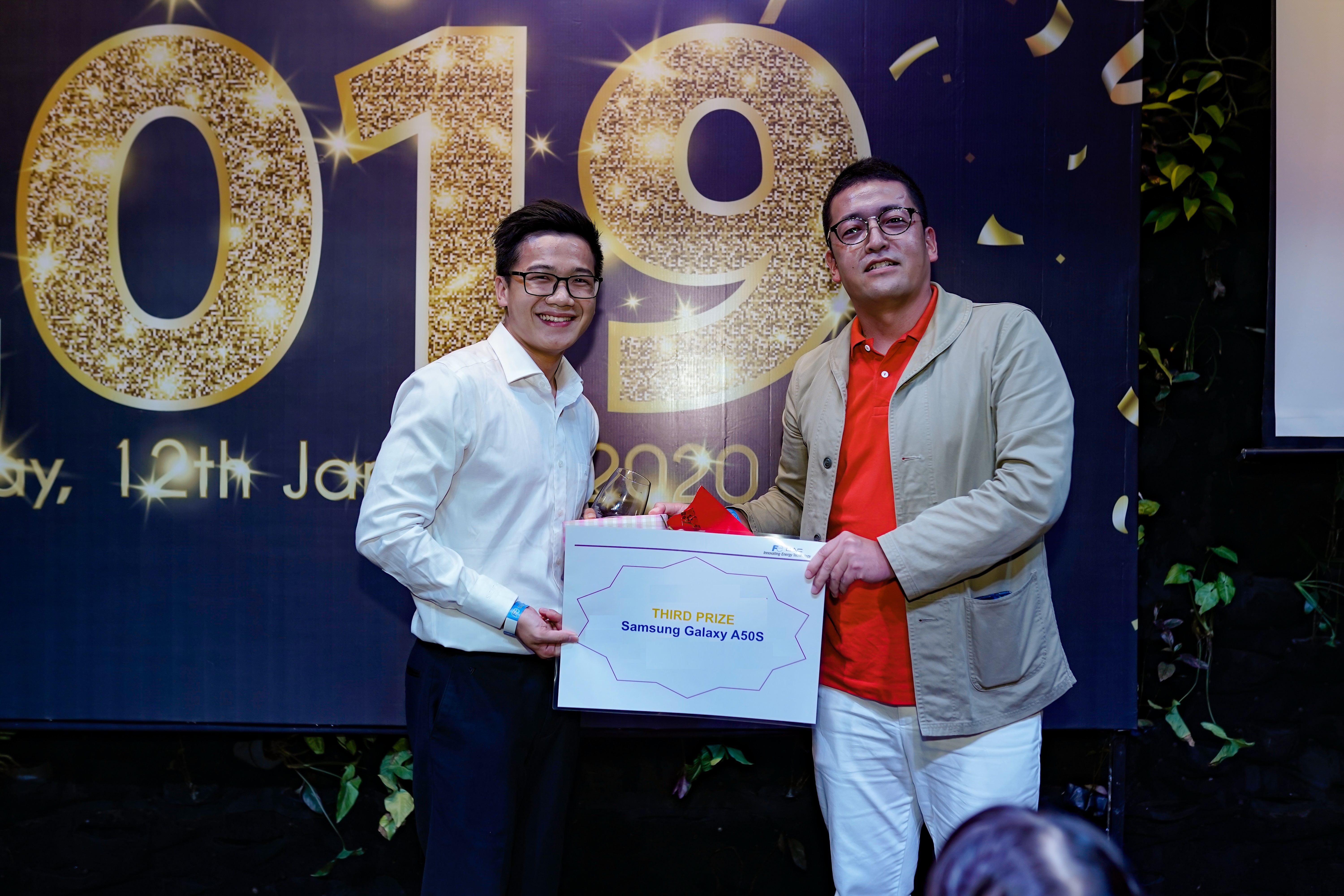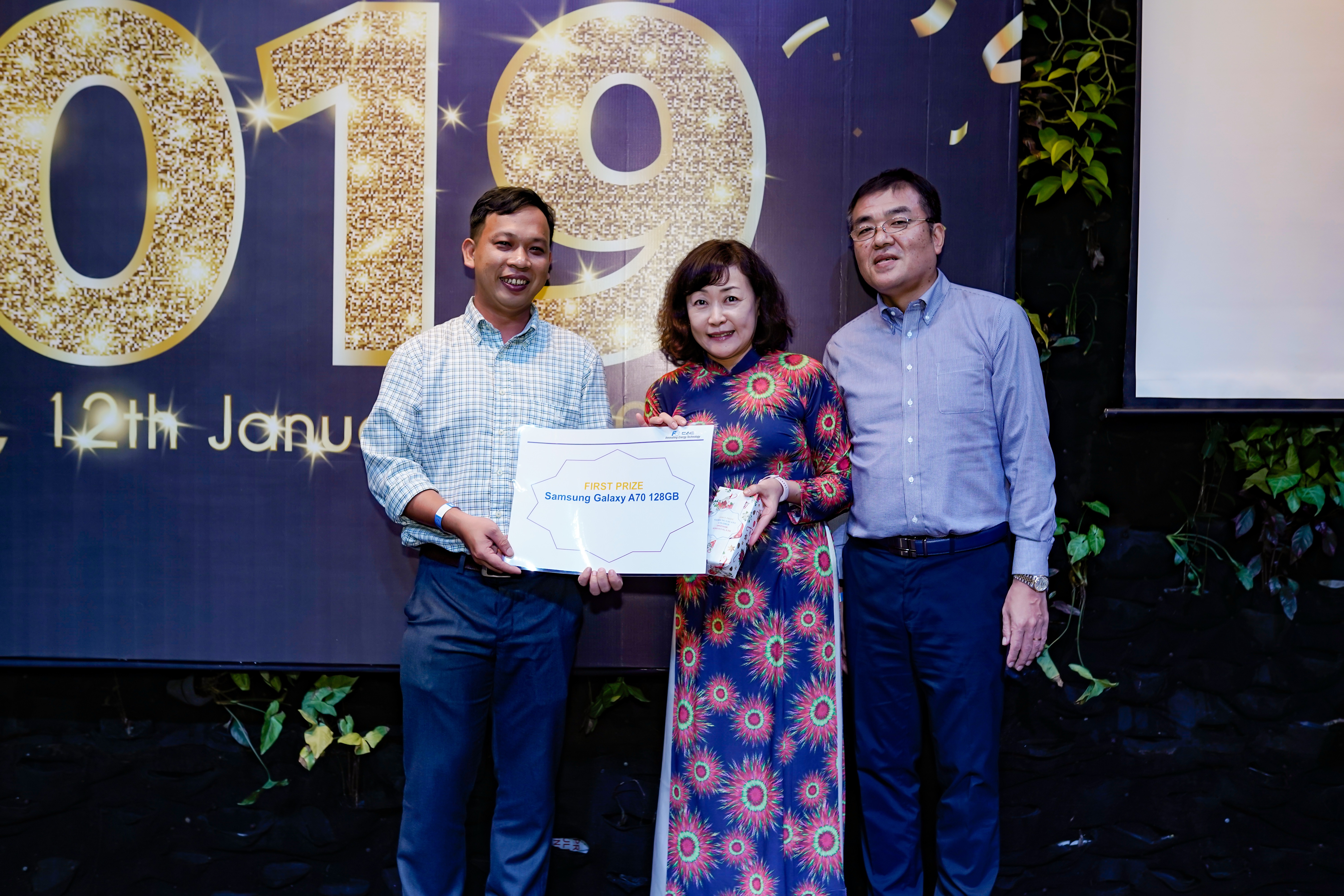 Year-end party 2019 with the the topic "Connecting to connect" closed with full of joy. Starting the journey of a new year 2020 with lots of joy and excitement, it will surely reap more success in this new year.